Global Hospitality Certification
Launched in January 2022 our new Global Hospitality Qualifications are now
streamlined to meet the current needs and challenges within the hospitality and catering industry. We've incorporated technology, trends, and employers' requirements to offer qualifications and services that are fit for purpose and relevant to the modern workplace:
 Materiality & Interpretation

Design Management and Cultural Enterprise

Experience Design (XD)

Sound Design; Social Media and SEO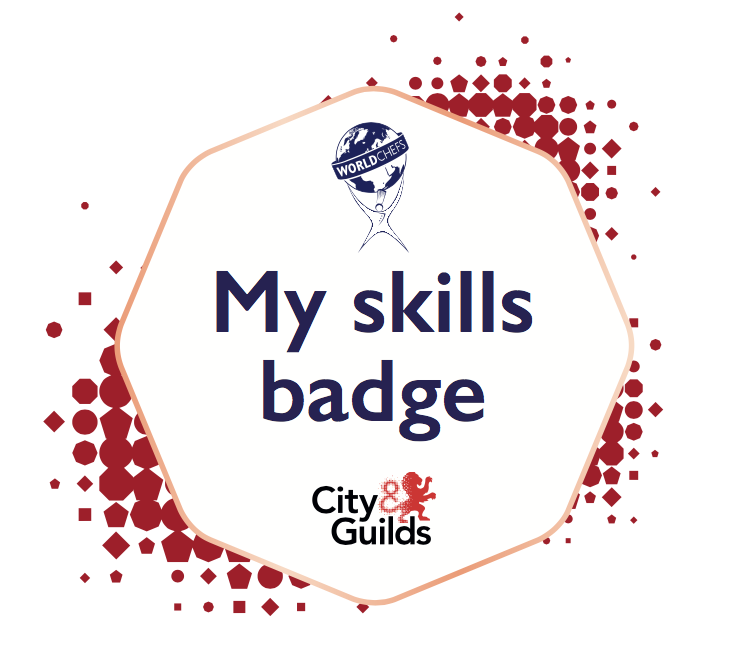 Mid Valley International College is a center of excellence in teaching and learning for comprehensive Bakery and Culinary programs with National and International certifications. Accredited with City & Guilds United Kingdom under the British Charter and CTVET.
We have top industry experts who have gained a wealth of experience in this industry to prepare the next generation for upcoming challenges in their Bakery and Culinary Arts careers
All our Courses follow an international curriculum to give students the right exposure for equipping them with the highest standards. Mid Valley International Institute follows strict guidelines that instill discipline and aptitude in students to prepare them as per the prevailing industry standards.
Features that make MVIC standout as one of the best institutes for Bakery and Culinary Arts in South Asia :
City and Guilds – UK Skilled and proficient team of instructors
Extensive Hands-on training and Practical learning as per British Standards
Extensive Hands-on training and Practical learning
Built with modern infrastructure and always updated with the latest technologies
Top industry experts share their personal and professional experience and knowledge
Impeccable Career guidance and counseling for making a career in Bakery and Culinary
Instill discipline, a learning approach, and a progressive attitude in students to excel in this competitive age.
The City and Guilds of London Institute

The City and Guilds of London Institute (City & Guilds) is a reputed vocational education institution in the United Kingdom with a heritage of more than 100 years of excellent vocational education. It provides more than 500 qualifications in 110 sectors of various industries. International Vocational Qualification (IVQ) stands for the short-term certificate courses that allow the students to gain knowledge equivalent to the regular courses in a shorter span of time. These courses are more inclined towards industry-oriented skill training and they help the students to learn about the skills from a professional perspective. The present global scenario of skill training is highly recommending the IVQs due to their efficiency in making a student skill trained in lesser time and worldwide recognition.


C&G is recognized in close to 150 countries and most of the hotels recognize the certificate. Students will find it much easier if they go for interviews in Nepal and abroad. We cover Level 2 & Level 3 in Patisserie and Food Preparation, students can also continue to study abroad as once you are registered with City & Guilds your enrollment no. will be the same to pursue any other course related to this field.
We provide specialization in the three main food-related professions of culinary, patisserie, and barista. These are full-time, short-term courses. Depending on whether you want to learn it as a pastime or if you want to pursue a job in the culinary, bakery, or barista industries, you can choose the course. The full-time programs are designed for students who desire to start their own businesses or work at renowned bakeries, restaurants, and hotels. Individualized or hobby classes are designed for people who want to develop the skills to advance their passion.
Without a doubt, you can. These courses begin with fundamental knowledge that students can learn to advance their learning curve to design a career in baking, culinary arts, or barista.
A student must be at least 16 years old and have a basic understanding of English. There is no upper age limit. He or she should have finished the tenth grade.
Yes, renowned hotels and restaurants where students receive training and job placements are affiliated with our college. At the conclusion of the course, there are interviews and selection processes that students must go through.
A student enrolled in BHM is expected to adhere to the procedures of all four major divisions, namely the front desk, housekeeping, food and beverage, and food production. While IBCA courses are highly suited to personal skills that will enable students in smooth integration in defining their career in baking, this places additional pressure on students and limits their prospects to become experts in any specific abilities.